Winter 2011
---
News and Notes
Faculty, Staff, and Student News
Harlan Spence was invited to serve as a member of the National Science Foundation Advisory Committee for Geosciences for a three-year term. The committee covers all of the Geosciences Directorate at NSF, which is one of the agency's seven research arms and whose mission is to support research in the atmospheric, Earth, and ocean sciences.
The Plasma Universe, edited by Amitava Bhattacharjee and designed by Kristi Donahue, was listed by Choice (published by The American Library Association) as one of the Outstanding Academic Titles in Physics for 2010.
Ben Chandran reports that a proposal he and colleagues submitted to NASA's Heliophysics Theory Program was recently selected for funding. The $1.34 million grant will run from 2011 until 2013 and will fund basic theoretical research into the origin of the solar wind. The title of the award is "Turbulence and Kinetic Plasma Physics in the Solar Wind."
Jingfeng Xiao (PI) and Scott Ollinger (Co-PI) of CSRC received NSF funding for a proposal they wrote under the agency's new Macrosystems Biology program that deals with issues of regional- to continental-scale ecology – a first for NSF. The successful proposal was titled "Assessing Ecosystem Carbon Dynamics over North America by Integrating Eddy Covariance, MODIS, and New Ecological Data through Upscaling and Model-data Synthesis."

Barkely Sive reports he recently received NSF funding to participate in the Colorado-based Nitrogen, Aerosol Composition, and Halogens on a Tall Tower (NACHTT) campaign, which has involved EOS scientist Alex Pszenny and graduate student Andrew Young. Sive will investigate and quantify the contribution of monoterpene oxidation to the secondary production of aromatic hydrocarbons and aerosol precursor gases. Such information is essential for improving and developing reliable predictive capabilities for air quality, climate change, and the overall composition of the troposphere.

The New Hampshire Space Grant Consortium will celebrate 20 years o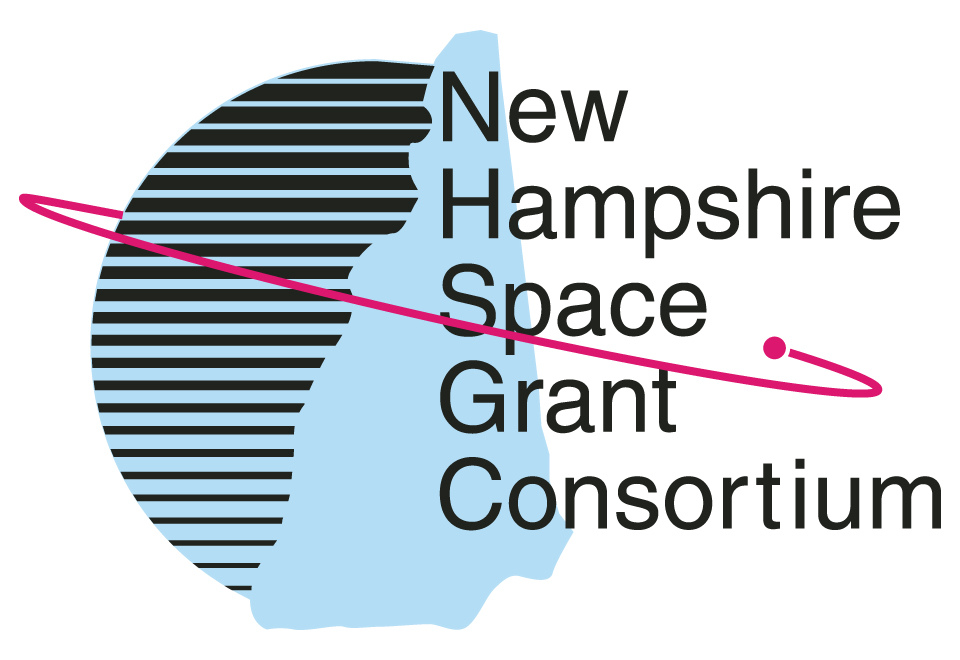 f inspiring and educating future scientists and engineers on June 2, 2011 with a Morse Hall event. UNH graduate and NASA astronaut Lee Morin has been invited to share his spaceflight experiences. Student robotic demonstrations, research posters, exhibits by NHSGC affiliate organizations, and tours of the institute will also be part of the event. In addition to celebrating its two decades of work, the gathering will recognize NHSGC founding director David Bartlett, who will retire in June as EOS Associate Director, a position he has held for 21 years. The NHSGC event will be held from noon to 3 o'clock. Additional details will be announced in May.

Alex Prusevich and Gopal Mulukutla of CSRC are co-authors on a report that will be used for the combined research highlights submitted to Congress from the Earth Sciences Division at NSF. The report is titled "New science and technology lead to breakthroughs in understanding and prediction of fine ash volcanic eruptions that lead to major air traffic and human health hazards."

Joe Salisbury gave the invited talk at the AGU Fall Meeting's session on ocean acidification. The title was "Influence of land - ocean exchange on carbonate mineral saturation state." He was also selected for a 2010 UK-US Collaboration Development Award, which will enable OPAL's coastal carbon group to formally collaborate with researchers at the Plymouth (England) Marine Lab in the area of ocean acidification.

OPAL's Karen Alexander reports that the book "Shifting Baselines: the Past and Future of Ocean Fisheries," which she co-authored/edited, will be published this summer by Island Press. Other UNH authors include Andy Rosenberg, Jamie Cournane, Bill Leavenworth, and Jeff Bolster. Additionally, a paper in the Bulletin of Marine Science authored by Alexander, Leavenworth, Bolster, and former OPAL researcher Stefan Claesson will be published this summer.
Cameron Wake, director of Carbon Solutions New England, notes that a report issued in February by CSNE provides first-year results from the state's Greenhouse Gas Emissions Reduction Fund (GHGERF) showing grants awarded by the fund generated an energy use reduction of 40,500 BTUs and a savings of $1.5 million to state businesses, communities, and residents in the first year of the program with a projected lifetime savings of $60.6 million in energy costs based on current energy prices. The report can be reviewed at http://www.carbonsolutionsne.org/resources/reports/pdf/GHGERF_Year1_Report_Final.pdf.
Ivan Dors of SSC published a paper in the Journal of Geophysical Research with UNH co-author John McHugh of the mechanical engineering department. Entitled "Velocity spectra and turbulence using direct detection lidar and comparison with thermosonde measurements," the paper demonstrates the ability to remotely measure atmospheric turbulence from a distance of kilometers using an incoherent LIDAR, which bounces a laser beam off of air molecules to make measurements. The paper also presents an analysis that quantifies the method's effectiveness when applied to any wind-measuring instrument.
Wil Wollheim of the Water Systems Analysis Group reports that two NSF projects he proposed were recently funded. The first, under the NSF-EaSM (Earth System Model) program is titled "A Regional Earth System Model of the Northeast Corridor: Analyzing 21st Century Climate and Environment." This is a collaboration with CCNY (overall lead), the Marine Biological Laboratory, and Rensselaer Polytechnic Institute. The second project under the NSF Macrosystems Biology program is titled, "Stream Consumers and Lotic Ecosystem Rates (SCALER): Scaling from Centimeters to Continents." Wollheim is a co-investigator with Bill McDowell of Natural Resources and the Environment (UNH lead), and collaborators from Kansas State. Univ. (overall lead), and the universities of Kansas, Alaska Fairbanks, Vermont, and Georgia.

Annette Schloss of CSRC served as a technical editor on a newly published manual titled "Remote sensing methods for lake management: a guide for resource managers and decision-makers."
Rachel Feeney notes that the Northeast Consortium in conjunction with NH Sea Grant is co-hosting a June 27-78 workshop entitled "Workshop on Reconciling Spatial Scales and Stock Structures for Fisheries Science and Management." The workshop is located at the Sheraton Harborside Hotel in Portsmouth, N.H. For more information and to register, visit http://extension.unh.edu/GISGPS/SpatialScalesWorkshop_001.htm.

Ph.D. student Katelyn Dolan was lead author of a paper published in Remote Sensing Environment titled "Using ICESat's Geoscience Laser Altimeter System (GLAS) to assess large-scale forest disturbance caused by hurricane Kartrina." Says Dolan, "The real unique part of this paper is that no one had used satellite lidar to look at change in forest structure for a disturbance event. We found that we were able to use the lidar directly to assess change in structure over a large expanse of area."
Eric Kelsey received a Dissertation Year Fellowship awarded by the UNH Graduate School that will provide funding for the 2011-12 academic year as he completes his Ph.D. research. His work involves the reconstruction of Northern Hemisphere sea-level pressure data back to 1000 AD using Arctic ice cores. The research builds off his prior Ph.D. research calibrating Alaskan ice core records with regional atmospheric circulation and temperature patterns.



by David Sims, Science Writer, Institute for the Study of Earth, Oceans, and Space.